After school Care
No more need to worry about paying someone to watch your kids sit a home playing games. One Take's After Care Program that provides all a child needs once school lets out!
Transportation from school to studio
Snacks upon arrival
Help with Academics
Martial Arts Classes
Dance Classes
Life Skills & Self Defense tips
Fun Activities & More!
In today's world it is important to teach our youth about the importance of Health not only the Fitness side but healthy living. We try to insure Confidence and Respect with each child teach them the Balance of hard work and fun all while teaching them new things like Martial Arts & Dance and the importance of maintaining good grades in school.
Bullying is also a big factor in schools and is something we aim to stop in our community by teaching our students ways to prevent bullying or report it when they see it. We will have talks with students regarding these issues and look for ways to help them via communication with Parents and possibly Teachers.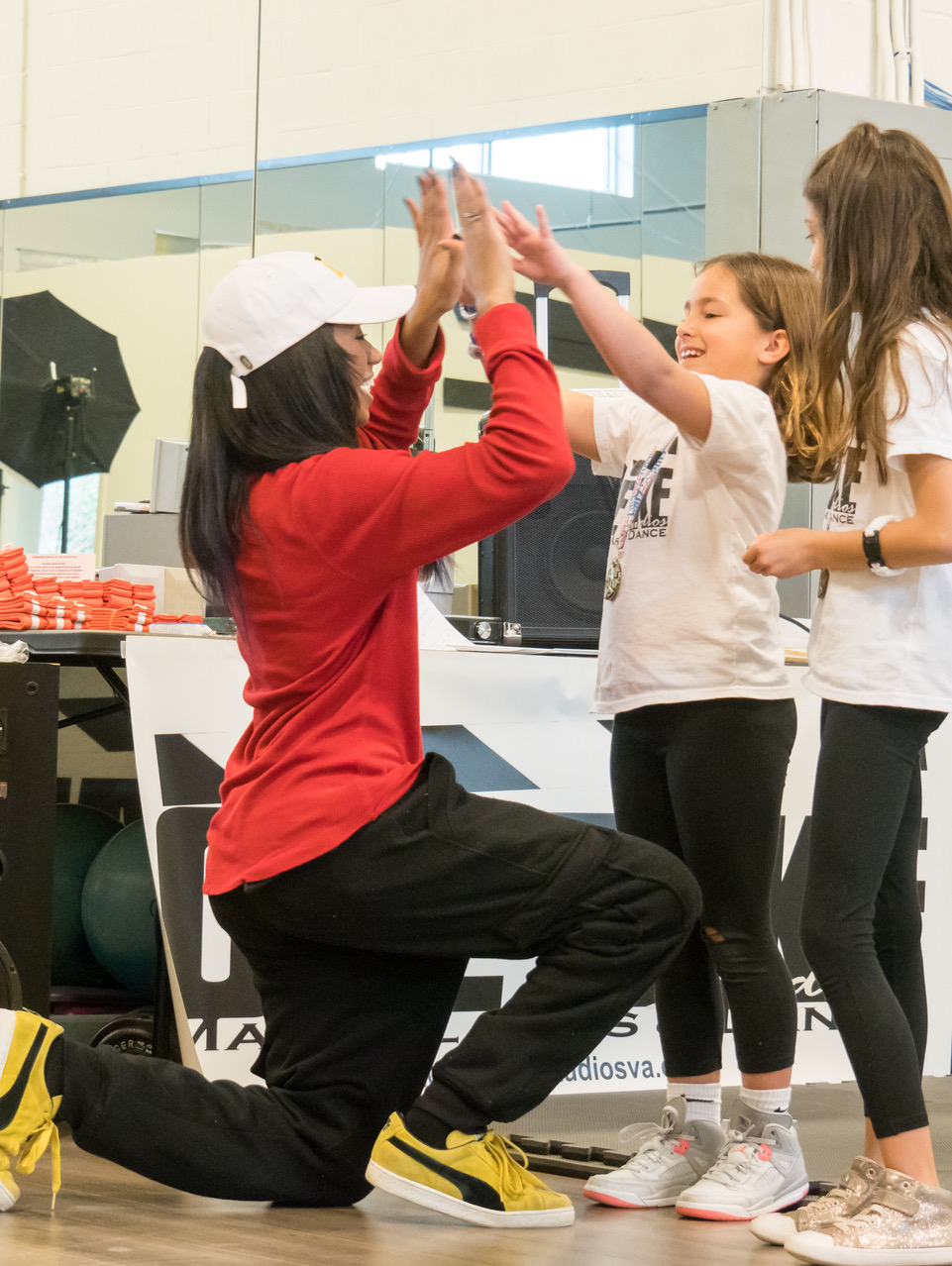 After School Schedule
2:35 pm- 3:00pm Pick up from school and transportation to Studio
3:00pm Snack Break
3:15 pm- 4:00pm Supervised Study Time
4:00pm – 5:00pm Class of Martial Arts or Dance
5:00pm -5:30pm Life Skill Talk or Self Defense Training, or Team Building exercises
5:00pm – 6:00pm Flex time, Assistant Credits, Arts & Crafts, or Extra Study Time.
6:00pm Pick up
(Times of activities may change day to day depending on Class Schedule & Day of the week)
Staff
All of our instructors and Staff have been certified by One Take Studios Standards and have had a thorough background check before qualifying as an instructor. Our Instructors work with Loudoun County, Arlington County, and Fair Fax County Schools and Daycare's as well.
All Instructors have had over 20 years teaching in their arts and working with students of all ages.
Schools for Pick Up
Sully Elementary
Guilford Elementary
Algonkian Elementary
Discovery Elementary
Middle School Hours may vary slightly
River Bend Middle School
Sterling Middle School
If you have another school in mind please ask us to see if we can provide our after school for your area.
Pricing may vary depending on how many days a weeks your child or children attend After Care.
One Take Is Ready to Pick you up! Just look for the friendly Ninja!
One Take Studios Location
Office: 571-267-7448
22135 Davis Dr. Suite 108 Sterling, VA, 20164